Are you Prone to Running Injuries?
Running injuries can be devastating to a runner and some runners have more than their fair share of them. A running injury can prevent us from running for months or longer and it is difficult to know when it's safe to return to running. Many runners are very frustrated with a continuous cycle of recurring injuries. What can we do to prevent future injuries and to recover more quickly when we do have an injury?
You will find below various strategies on how to deal with running pain and injuries, advice on the cause of injuries, how to speed recovery and specific help on common running injuries. You can read about the experiences of other runners and share your own running experience with injuries. 
Dealing with Running Injuries
If you are currently suffering from a running injury, the Tapping Solution is a simple and easy to learn technique that can help you manage pain and recover much faster.
A foam roller can also be very helpful in recovering from and preventing running injuries. Learn how to give yourself a myofascial release or self-massage when you learn How to Use a Foam Roller.
What is the real cause of running injuries? Maybe we have all been looking in the wrong place all along. Check out this article and try this quick exercise you can do to determine if this is true for you or not.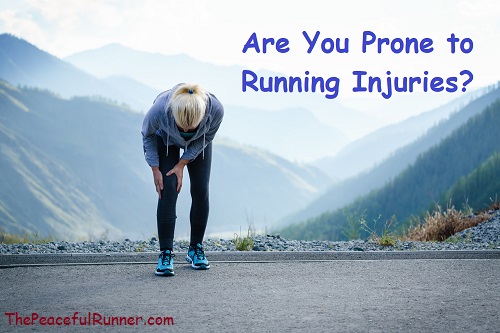 How you Breathe While Running Could be Causing Running Injuries. Our breathing is often an overlooked consideration in the incidence of injuries. However, how we breathe is extremely important, not only to running but also to our health and longevity. If we are not breathing properly, it will place a great deal of stress and tension on our bodies which can result result in injuries and illnesses. 
Learn How to Meditate on Running Injuries. It is very effective in helping to speed healing and reducing the incident of future injuries. When you develop a running injury, it is an indication that your body and mind are not in balance or in coherence. Meditation helps to bring the mind and body back into a balanced state, allowing healing to occur naturally. 
Many people say that running is bad for your joints and will cause problems as we get older. This article provides much evidence to the contrary and indicates that there is no reason why we cannot continue to run into old age if we are sensible: Go Ahead, Run Into Old Age!
There are a number of common running injuries and they are all experienced at varying degrees. Click on the links below for help on each specific injury.


Common Running Injuries
Get help for each of the following common running injuries:
IT Band Syndrome

Plantar Fasciitis

The Cure for Plantar Fasciitis

Runners Knee

Stress Fracture

Achilles Tendonitis

Shin Splints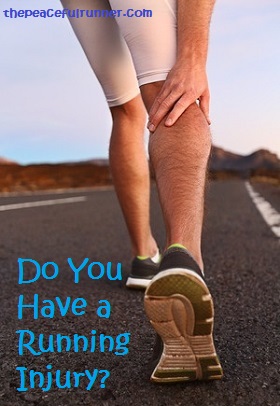 Have you experienced running injuries? Tell us about your experience. How long have you had the injury and how has it affected you?  What really helped and what didn't?
Maybe someone else has had a similar experience and can provide some helpful advice or maybe you have learned something valuable from your experience that can help others. 
As runners, we know that running injuries can affect us in many ways -- not just our running fitness.  Let's help each other run injury free and help prevent future running injuries. Please share your story below.


Tell us about your running injury
We would love to hear your experience. Tell us what injury you have and how it has affected you. Share your story with other runners. You may receive some great advice and encouragement. It's easy to share - just enter the title of your story to begin....
Read/Comment on Other Runners Injuries
Click below to see stories from other runners...

Back to top of Running Injuries?

Return to Running Injury Free
FTC Disclosure: As an Amazon Associate, I earn from qualifying  purchases.
Learn more.


NEW FEATURE - DISQUS COMMENTS!
Be the first to comment.
Login using Facebook, Twitter, Google or Disqus.