Let's stay in touch -- Sign up for The Peaceful Runner Newsletter
Get tips to improve running motivation, reduce injuries and improve your running performance using mindful, peaceful and enjoyable methods! 
Because a happy runner is an injury free runner!
As a thank-you for signing up you get instant access to the Running Form Template! 

The Running Form Template summarizes the components of a good running form, explained simply and clearly, removing the confusion of how to run better!!

Download the Running Form Template Now!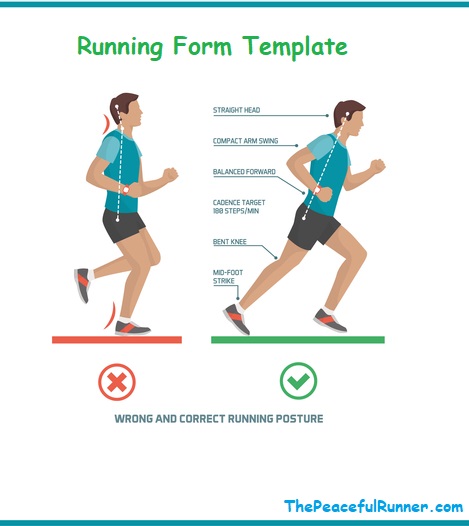 When you learn to run using a proper running form, you utilize your maximum running economy—how efficiently you use oxygen while running at a specific pace. You are not wasting precious energy with unnecessary movements.

Download now and get started right away! 
Begin your journey to running injury free!
Get my newsletter delivered free to your inbox each month with inspiring ideas and tips to help you stay motivated and running injury free. The information I share will help you become a happier, more peaceful injury free runner as you strengthen your mind and body connection and reap all its benefits -- both in running and in life! 
Begin today!

Sign up now to learn how to discover and connect with your inner power and capabilities.  You will also receive special content for subscribers only! 
Subscribe now to get your gift!
Don't worry — your e-mail address is totally secure.
I promise to use it only to send you The Peaceful Runner Newsletter
and you can Unsubscribe at any time.