FTC Disclosure:  Some links in this page may be affiliate links. What this means is that I may receive a small commission if you wish to purchase at no added cost to you.
Running Nutrition Matters -
Eat Right to Run Better!
Optimal running nutrition is essential for runners to perform at their best. Runners need energy to keep fit and meet the demands that running puts on our bodies.

Carbohydrates provide this energy as our bodies' main fuel source. It is stored in the body as glycogen. Glycogen reserves become depleted during a run if the runner is not consuming a diet high in carbohydrates, especially on runs that last for more than an hour.


Nutrition for runners should include complex carbohydrates, such as whole grains, fruits, vegetables and pasta. Refer to this food chart for an indication of the carbohydrate content in most common foods. Some popular carb choices for running nutrition are: pasta, rice, sweet potatoes, quinoa, oatmeal, and whole grain breads.


Hydration
Runners can easily become dehydrated as so much fluid is lost through sweating. When dehydrated, muscles will become sore and you will feel tired. It will become difficult to run and cramping often occurs as well.
Drink lots of fluids to prevent dehydration. Hydrating fluids include all decaffeinated and non-alcoholic drinks. On the day before a long run, you will need to drink more than the recommended 8 cups a day. Drink about 1 cup every hour throughout the day and drink water regularly during a long run.
Tired of drinking water? Certain fruits and vegetables can also be great for hydration. Try watermelon, papaya, grapefruit, grapes, celery or cucumber to re-hydrate after your next run.

If you will be running for more than an hour, drink coconut water for hydration or sports drinks during your run to keep your energy levels high. If you prefer more natural ways to fuel your run, learn how to use healthy and natural race fuel.


Protein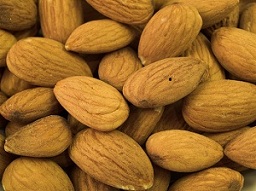 Protein is important for good running nutrition. Runners need protein to slow digestion, build strength, and repair muscle tissue after exercising.

Including protein in every meal will help provide the required nutrition for runners. Some good sources of protein are: red meat, fish, poultry, milk, cheese and eggs.
Some sources of protein for vegetarians are: beans, chickpeas (hummus), lentils, soy or tofu, almonds, cashew nuts, pistacchio nuts, yogurt, avocados, broccoli, spinach, asparagus, wild rice and quinoa.


Fat
As unpleasant as it sounds, we all need fat in our diet and runners are no different. It slows digestion and it provides needed energy and fat-soluble vitamins.Healthy sources of fat include: avocados, olives, olive oil, walnut oil, fatty fish, nuts and seeds.

However, we can avoid having too much fat in our diet by choosing leaner meat, chicken and fish and by choosing low-fat dairy products more often. Keeping well-hydrated will also aid in helping your body burn unwanted fat.
Are you running to lose weight? Is the weight not coming off or not coming off as quickly as you hoped? Find out why it may not be as easy as you thought.


Running Nutrition—What Foods
Do Runners Love?
Runners tend to eat the same foods before, after and during a run as part of their running nutrition ritual.
There is a reason for this. They have tested the food or snack and it works for them!
Some of the most popular foods among runners that form part of their running nutrition ritual are:

Would you like to:
improve your body composition
shed a few pounds or 
increase your PB?
Get a personalized diet plan or specific nutritional advice from a Registered Dietitian who is also an experienced runner. Contact Ms. Susan Burry, Nutrition Consultant/Registered Dietitian today. For a limited time, get a 10% off personalized nutritional services when you quote Code "2020Peaceful". 
Book your virtual appointment today! You can contact Susan and get more information through her website at: NutritionU
Want more food ideas to keep you properly fueled? Check out this new recipe book from Runner's World specifically for runners!
The Runner's World Cookbook: 150 Ultimate Recipes for Fueling Up and Slimming Down--While Enjoying Every Bite
What is your favorite meal or snack before or after a run? Tell us about your running nutrition ritual and how it works for you!
Share your story! It's easy - just enter your favorite running food below to begin...
Read About Other Favorite Running Foods!
Click below to see favorite running foods from other runners...

Coconut Water for hydration & recovery
I've been drinking coconut water before, during, and after my runs, especially my most strenuous sprint/interval running and long-distance runs. It has …
Chocolate Milk
Chocolate milk is my favorite post-run food. It helps me recover after a long run. It is loaded with calcium, carbs and protein all in one drink and it …
Other Nutrition Related articles:
How to Establish Proper Nutrition for Runners

Mindful Eating

Running to Lose Weight

The Paleo Diet For Runners
Back to top of Running Nutrition
FTC Disclosure: As an Amazon Associate, I earn from qualifying  purchases. Learn more.

If you like this page, please share it below or add your comments.