Running News from The Peaceful Runner
-- Latest Articles, Newsletters, Community Pages
and Blog Entries!
Running News from The Peaceful Runner - check out our community pages, latest articles, the latest editions of my newsletter and my blog. Join our VIP Club to get access to free information that is not available on our website: Join Now!
Running News and Community Pages
What's new and our community pages (where you can share your opinions and read others): 
The Best Way to Carry Your Phone While Running
Hash House Harriers (community page)
Use Quantum Physics to Run Injury Free
Gifts for Runners - Treat Yourself Now

Peaceful Runner Club (community page) 

Running Goals and Achievements (community page)

Prevent Runner's Trots (community page) 
Running While Self-Isolating (community page) 
Behavioural Kinesiology Can Help Us Become Stronger Runners
Physical Inactivity Can Cause Premature Death
Love Running (community page) 

Free Running Pace Calculator (community page)

The Best Bluetooth Headphones for Running
Most Recent Newsletters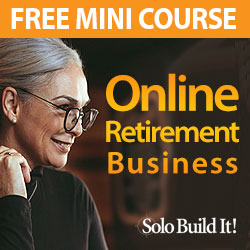 Here is a sample of previous newsletters. If you would like access to all back issues, you can:  Join our VIP Club Now
#151 - May 2023 - Running with the Hash House Harriers
#150 - April 2023 - How to Overcome Race Performance Anxiety
#149 - March 2023 - Running in Hurghada, Egypt!
#148 - February 2023 - How to Enjoy Running More!
#147 - January 2023 - Finally Barefoot Running on Sand Again!
#146 December 2022 - How to Stay Healthy and Keep Running
#145 November 2022 - Stay Motivated for Running!
#144 October 2022 - Decide How You Will Deal with Running Pain
#143 Sept 2022 - Affirmations Can Help You Achieve Goals
#142 August 2022 - 5 Reasons Runners Need to Meditate
Subscribe to gain access to all previous issues...
FTC Disclosure: As an Amazon Associate, I earn from qualifying  purchases.
Learn more.


Latest Blog Entries Below
Back to top of Running News
Return to Running Injury Free