FTC Disclosure:  Some links in this page may be affiliate links. What this means is that I may receive a small commission if you wish to purchase at no added cost to you. Learn more.
Running Goals and Achievements!
Please share your running goals for 2021 and your amazing achievements during 2020!  It was a strange and challenging year in many ways, but so many of you became inspired to become your best selves and have had amazing results. Please share them here and inspire others! Your story will have its own page and you can add your inspirational pictures. 
Or maybe you are more focused on your goals for 2021. You can "carve them in stone" here and come back and update us on your progress! Maybe this is the year you will do your first marathon or smash your 10km personal best? Maybe there is a particular travel race you would like to do and see a new part of the world at the same time! We would love to hear your running plans for 2021!
Did you start running in 2020? What was the total distance you ran this year? Would you like to increase that amount in 2021? Did you do any races last year before the world came to a screeching halt? I did two races last year: a 10km in January and a half-marathon in March--one week before the first lockdown! Hopefully this year,  racing will be back in full force by March!   Please add your story/comments below. 
The start of a new year is the best time to look back over our accomplishments during the past year and to set new goals for the coming year. It is also a great time to reflect on our running achievements to date and to create new running goals to keep us motivated.  Let's get excited about 2021 and all that is possible during the start of this fresh new year.


Here are some suggestions but feel free to create your own:
Please share your goals and desires for 2021! By writing down and sharing your goals and achievements with others, you will be more motivated and committed to achieving them. You may also help inspire someone else to achieve what they didn't believe was possible. Please add your story/comments below. 


Benefits of Running Goals
There are so many benefits of setting a goal. Here are just a few of them: 
Benefits of Goal Setting
Provides direction -- where do you want to be as a runner?
Clearer focus on what is important to you
Helps you to develop your strengths
Forces you to set priorities and gives you clarity
Gives you control over your training 
Helps you visualize
Provides motivation and confidence
Gives you a sense of achievement and personal satisfaction
Gives you a sense of purpose in training
Challenges you to do your best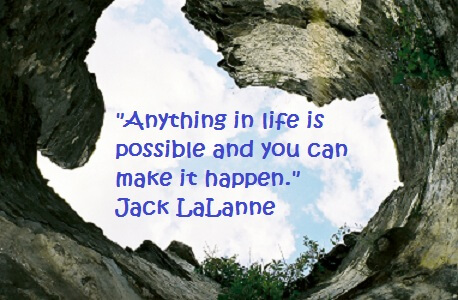 With all these benefits in mind, isn't setting your running goals for 2021 a worthwhile task? Share your 2020 story and tell us what you are going to do this year to make it a memorable one!


Please share your achievements and your new running goals!
What would you like to achieve this year to make it memorable? Maybe there is a certain race you plan to train for, maybe you want to complete your first 1/2 or full marathon, maybe you are aiming for a personal best, or maybe you are travelling to an exciting new place to race. Please share your aspirations for this year and any recent achievements.

We would love to hear what you have achieved and what you would like to achieve. It's easy - just enter the title of your story to begin....
Read Other Runners Goals and Achievements!
Click below to see goals and achievements from other runners...

You may be interested in these articles:
Overcome the Fear of Getting Injured While Running
Enjoy Runner's High More Often
Back to Top
Return to Running News
FTC Disclosure: As an Amazon Associate, I earn from qualifying  purchases. Learn more.

If you like this page, please share it below or add your comments.