The Peaceful Runner Newsletter #38
November 20, 2013



Body Awareness Can Keep You Running Injury Free





Hello Friend, body awareness
Welcome to the November edition of The Peaceful Runner Newsletter. As you have probably noticed, I have updated my newsletter to a new email format.  I welcome your feedback, comments and suggestions here: Contact Us or add your comments below.


In this issue:
1) Affirmation of the Month
2) Body Awareness Can Keep You Running Injury Free
3) The 100-Up Exercise - Essential to Every Runner!
4) Recipe of the Month: Ham and Asparagus Casserole


---
Affirmation of the Month: 
"My body will help me achieve my goals." 
-- Our body contains a great source of wisdom and guidance. Tap into and trust its knowledge to help you achieve all your goals. 


---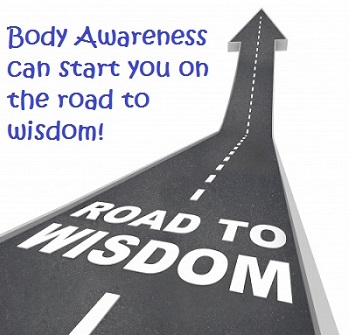 ---
The 100-Up Exercise

The "100-Up Exercise" is a simple but effective drill that can help you improve your fitness and running technique and it can easily be practiced indoors. Also, if you are recovering from an injury, you may be able to use this exercise to maintain your fitness and build strength.  This simple exercise which has basic (minor) and advanced (major) versions is one of the easiest methods used to correct running form while building strength at the same time. Every runner needs to learn this simple drill!


The 100-Up Exercise was created by Walter George in 1874 while he was working as a chemist's apprentice and could only train during lunch hour. He developed the 100-Up Exercise and practiced it daily.
By year 2 of doing this exercise, he was the fastest amateur miler in England. By year 5, he held multiple world records for various distances up to 10 miles. 
This exercise is very easy to learn and only takes a few minutes.  There are two videos below which demonstrate how to do the drill. The drill is practiced in bare feet in both these videos to provide more of a natural feel but you don't have to be a barefoot runner to enjoy its many benefits!
The first video is very short but demonstrates very effectively how to do this amazing exercise: 

The 100-Up Exercise

The next video is part of an article from the NY Times and Christopher McDougall (Born to Run). He refers to the 100-Up Exercise as "the lost secret of running":

The Lost Secret of Running
In 1886 Walter George set the world record for the fastest mile to which he credits the 100-Up Exercise.  He later shared his training secret in a book aptly titled, "The "100-Up" Exercise. You can download a free copy of his book by subscribing to our newsletter. 


---
Ham and Asparagus Casserole

This recipe is a tasty way to use leftover ham. It is comforting and satisfying dish and bakes in only 10 minutes. 
Ingredients:
3 3/4 cups uncooked egg noodles
2 1/2 cups asparagus cut into 1-1/2-inch pieces 
1/2 cup frozen green peas
1/4 cup flour
1/2 teaspoon dried thyme
1/4 teaspoon sea salt
1/8 teaspoon pepper
1 cup milk
1 cup chicken broth
1 tbsp butter 
3/4 cup onion, finely chopped
1 tbsp lemon juice
1 1/2 cups ham cut into small cubes
1 tsp dried parsley
2 tbsp grated Parmesan cheese
1/2 cup breadcrumbs 
Method:
Preheat oven to 450 degrees. 
Cook noodles according to package instructions. Add asparagus in last minute of cooking. Remove from heat, drain, add peas and stir. 
Combine flour, thyme, salt and pepper in a medium sized bowl. Slowly stir in milk and then broth. Mix well. 
Melt butter in a saucepan and add onions. Cook until onions are soft. Add milk mixture and cook until mixture thickens, stirring constantly. Remove from heat and add juice. 
In a large bowl, combine pasta mixture with milk mixture. Add ham and parsley. Stir gently to combine. 
Spoon into a 2-quart casserole dish and sprinkle with Parmesan and breadcrumbs. Bake for 10 minutes in preheated oven. 
Enjoy!
---
Until next month, keep running and stay happy and peaceful!

Jackie
---
If you have enjoyed this newsletter and would like to have it delivered to your Inbox monthly, you can subscribe here.
You can also:  
Like Us on Facebook

Follow Us on Twitter

Previous Issues of The Peaceful Runner Newsletter

Or share this page and/or add your comments below: