Hello



Welcome to the April edition of The Peaceful Runner Newsletter - your free monthly resource for inspirational articles and quotes, delicious recipes and the latest news and trends in running.


In this issue:

1) Quote of the Month
2) Article: A Barefoot Running Injury
3) Recipe of the Month: One Pot Pork and Rice

---
Quote of the Month:

"Every day, in every way, I am getting better and better."

-- Emile Coue


---
A Common Barefoot Running Injury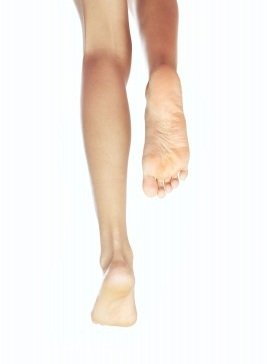 It is so exciting when we first decide to try barefoot running. Once we have made that decision, we can't wait to starting running barefoot or in our new barefoot running shoes! However, we must proceed with caution.

During this changeover period, runners have been known to experience specific injuries, the most common being Achilles Tendonitis. However, there is another common barefoot running injury that transitioning runners may experience that can be avoided when you know the cause and how to prevent it. And I know this from experience!

Continue reading about this: Common Barefoot Running Injury




---
Recipe of the Month: One Pot Pork and Rice

A quick, easy and delicious recipe. The red wine adds a nice flavour to the dish.

One Pot Pork and Rice

Ingredients:

1 tablespoon olive oil
1 medium onion, diced
1 lb boneless pork
2 cloves garlic, minced
1 cup red wine
1 can crushed tomatoes (28 ozs)
1 cup water
1/2 brocolli, chopped into small pieces
1 cup rice
1 green pepper, diced
2 tsp Dijon
1 tsp oregano
salt and pepper to taste

Directions:

Heat olive oil in large frying pan or pot. Add onion, pork and garlic. Cook for 5 minutes.
Slowly add red wine and let simmer for 5 minutes.
Add remaining ingredients and mix.
Let simmer for 30 minutes and serve.
Note: Rice can also be cooked separately and then served with pork mixture.


---
If you have enjoyed this ezine, feel free to share it with friends. If a friend has forwarded this to you, you can subscribe here.

Keep peaceful and keep running injury free,



Jackie

ThePeacefulRunner.com

facebook.com/thepeacefulrunner

PS: Feel free to contact us anytime here.
---
Subscribe to our RSS Feed. Not familiar with an RSS Feed? Check out What is RSS?

Are you following us on Facebook? Click below to see what you've been missing!