The Peaceful Runner Newsletter
Don't miss an issue--subscribe now to The Peaceful Runner Newsletter!
As a subscriber you will receive access to the following FREE eBooks: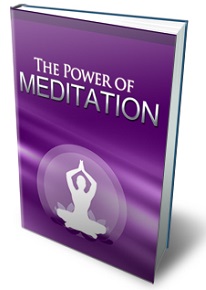 "Discover The Power of Meditation And How It Can Work For You To Increase Your Success In Your Personal And Work Life..."
Meditation looks different for different people, but one thing is for sure:  it is quickly gaining popularity in Western culture.  It has many professional and personal benefits including:
Increased productivity
Reduction of stress and depression
Reduction of troubling physical symptoms such as headaches and muscle tension
That's just to name a few.
While meditation can be a prolonged activity, it doesn't have to take hours of your day. Even a ten or fifteen minute session of meditation can provide some benefits of relaxation.
Many people prefer to meditate early in the morning before starting their day to help them start with a positive outlook. Others choose to meditate just before bed to help them relieve anxious thoughts and drift off to sleep peacefully.
Here's just some of the things you'll discover inside:
Discover the benefits of meditation for business owners and entrepreneurs.
Preparing your body and mind for meditation.
How to use the right posture when meditating.
Meditation exercises you can do right away.
The benefits of meditation for personal well-being.
How to clear your mind of fears and worries.
Deep breathing is the most meditative practice. Here's how to do it.
How to use visualization when you meditate. Visualization helps you relax by imagining positive thoughts, feelings, surroundings and more.
What are chakras and how can they help you with meditation?
---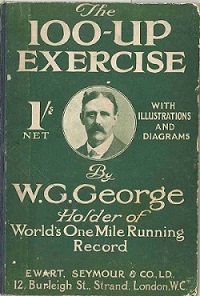 The 100-Up Exercise is a simple drill discovered by Walter George in 1874 who set a number of world records in various distances. He discovered the exercise while working as an apprentice with very limited time to train. The drill is designed to both improve running form and speed.
Read more about it here: 100-Up Exercise 
---
17 Ways to Attract Abundance will inspire you as you learn how to attract abundance in whatever form you desire--health, fitness, peace, love, success, or prosperity.
Plus, you will also receive access to the following two eBooks:
The classic by Robert K. Stevenson, N.D., Backwards Running. It shows you exactly how to incorporate the proper backwards running technique into your training. It explains how to use it to enhance your fitness and improve your mental strength and attitude for a more fulfilling life.
The controversial Ebook, Running Fast and Injury Free by Gordon Pirie. His radical approach to running and training will inspire you to run and train better, while reducing the risk of injury.
Each month we'll send you a new issue of our FREE newsletter. It will contain information and tips designed to help you run injury free. We want to help you become a happier, more peaceful injury free runner as you strengthen the mind and body connection and reap all its benefits -- both in running and in life!
Because a happy runner is an injury free runner!
Each issue includes a quote or an affirmation of the month and an article to inspire you. You may also find information on new products as we have them available, running related products, innovative running techniques or new discoveries designed to help you discover and connect with your inner power and capabilities. Delivered free to your inbox each month!
You can check out all previous issues of The Peaceful Runner Newsletter below.
Subscribe now to get your free eBooks!
Don't worry — your e-mail address is totally secure.
I promise to use it only to send you The Peaceful Runner Newsletter
Are you a Peaceful Runner? Find if you meet our qualifications and join the Peaceful Runner Club. It's free and you may win great prizes.
The Peaceful Runner Newsletter
Back Issues
Below are all back issues of The Peaceful Runner Newsletter, which you can subscribe to here:  Subscribe Now
Newsletter #47 - August 21, 2014 - Has Running Changed You?
Newsletter #46 - July 10, 2014 - How Do You Deal With Running Pain?
Newsletter #45 - June 10, 2014 - Is Running Solo Better?
Newsletter #44 - May 15, 2014 - Being Grateful and A Gift for You
Newsletter #43 - April 25, 2014 - Prevent Injuries with the Mind and Body Connection
Newsletter #42 - March 27, 2014 - Overcome the Fear of Getting Injured While Running
Newsletter #41 - February 11, 2014 - Enjoy Runner's High More Often!
Newsletter #40 - January 28, 2014 - Can you Handle Cold Weather Running?
Newsletter #39 - December 17, 2013 - Discover Your True Potential
Newsletter #38 - November 20, 2013 - Body Awareness Can Keep You Running Injury Free
Newsletter #37 - October 16, 2013 - Experience the Joy of Running Again!

Newsletter #36 - September 25, 2013 - Are you Ready for Healthier, Natural Race Fuel?

Newsletter #35 - August 21, 2013 - A Natural Weight-Loss Supplement that Works?

Newsletter #34 - July 30, 2013 - Do your Muscles Get Sore When Running?

Newsletter #33 - June 25, 2013 - Tap Away Running Injuries

Newsletter #32 - May 28, 2013 - Slow Down to Run Faster

Newsletter #31 - April 17, 2013 - A Barefoot Running Injury

Newsletter #30 - March 19, 2013 - New Running Gear

Newsletter #29 - February 28, 2013 - Feldenkrais and Running

Newsletter #28 - January 23, 2013 - Vibram FiveFingers improves Running Economy

Newsletter #27 - December 24, 2012 - Happy Holidays

Newsletter #26 - November 22, 2012 - Too much Sitting can Cause Premature Death

Newsletter #25 - October 31, 2012 - Find Your True Potential

Newsletter #24 - September 25, 2012 - More Reasons to do the Meditation Move!

Newsletter #23 - August 28, 2012 - Enjoy Food Without Guilt!

Newsletter #22 - July 26, 2012 - Improve your Posture Instantly!

Newsletter #21 - June 20, 2012 - Free Program that Easily Develops Core Strength

Newsletter #20 - May 8, 2012 - Barefoot Running as a Spiritual & Healing Practice

Newsletter #19 - April 12, 2012 - Learn to Live like a Caveman

Newsletter #18 - March 9, 2012 - Taking a Tumble while Running

Newsletter #17 - February 10, 2012 - My New Running Club

Newsletter #16 - January 10, 2012 - Running with the Blues

Newsletter #15 - December 6, 2011 - The Science behind Barefoot Running

Newsletter #14 - November 4, 2011 - Have you Hashed yet?

Newsletter #13 - October 4, 2011 - Barefoot Running - The Transition!

Newsletter #12 - September 2, 2011 - Taking the plunge and going barefoot!

Newsletter #11 - August 5, 2011 - One mistake all runners should avoid!

Newsletter #10 - July 7, 2011 - What is runners high?

Newsletter #9 - June 1, 2011 - Training without a Goal?

Newsletter #8 - May 3, 2011 - Keeping the Gremlins out of your Runs

Newsletter #7 - April 5, 2011 - Running Solo can Provide many Benefits

Newsletter #6 - March 8, 2011 - Do you run softly and quietly?

Newsletter #5 - February 1, 2011 - Do you struggle when running solo?

Newsletter #4 - January 5, 2011 - Can Running be your Meditation?

Newsletter #3 - December 7, 2010 - Focus Your Mind, Run Better and Be Happier

Newsletter #2 - November 3, 2010 - Why you should increase your running cadence

Newsletter #1 - October 5, 2010 - Challenge yourself and improve your running

Return to top of The Peaceful Runner Newsletter
Back to Running Injury Free
If you like this page, please share it below or add your comments.