Try this Quick Fix for that
Sluggish Run



May 2019--

The Peaceful Runner Newsletter #103

Dear Friend, radically transform running
We hope you are healthy and running injury free! And we hope this month's newsletter helps you to continue to enjoy running while feeling strong and energetic with this "Quick Fix for the Sluggish Run!" 
If you find this information helpful and think it may also help others become energetic while running, please be kind and share it!


---
Quick Fix for that Sluggish Run
---
Most of us have experienced a sluggish run from time to time. We feel like we just cannot get going as we normally do. We feel heavy, we feel we are lacking in energy and there is no physical explanation for it.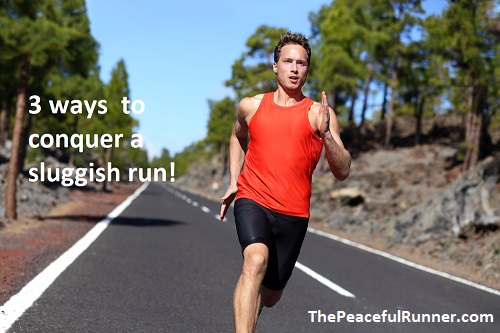 What do you do when you feel like this? What works for you? I have used a technique that I find very helpful in these situations. A technique that helps to boost my energy quickly so I can feel normal again.

Read on to learn how to quickly ignite your energy....




Until next month, be happy, healthy and keep running!
With love and blessings,
Jackie ♥

Back to Top of A Quick Fix for the Sluggish Run


---
Have you enjoyed this month's issue of our newsletter?  If you would like to have each new issue delivered directly to your Inbox, subscribe here.
You can also:  
Previous Issues of The Peaceful Runner Newsletter