Running While Self-Isolating


March 2020--The Peaceful Runner Newsletter #113

Dear Friend,
Is keeping running while self-isolating important to you? If so we have some great tips to help you through these extraordinary and unprecedented times!

If you find this information helpful and think it may be of interest to others, please be kind and share it!


---

We don't really know how long this situation will continue or how confined we will become to our homes, so it is best to have a plan in place to deal with whatever may happen.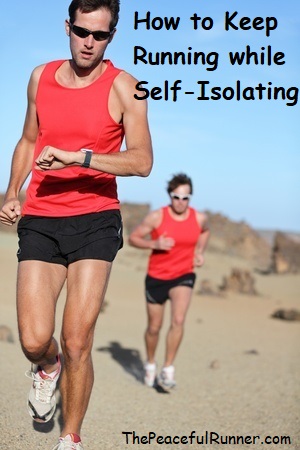 For many people, running is as much a part of maintaining their mental and emotional health as it is for maintaining their physical health. It is important to exercise your body whether or not you are permitted to leave your home. In some countries, there is practically a complete lockdown so this is what we need to prepare for. 

Click below to Read the Full Article and get some great tips to help get you through this difficult time ...


Until next month, be happy, stay well and keep positive!
With love and blessings,
Jackie ♥

Back to Top of Running while Self-Isolating


---
If you have enjoyed this newsletter and would like to have it delivered to your Inbox monthly, you can subscribe here.
You can also:  
Like Us on Facebook

Follow Us on Twitter
Or share this page and/or add your comments below: