Why Do We Experience
Running Pain?


October 2019--

The Peaceful Runner Newsletter #108

Dear Friend,
We hope you are happy, healthy and running injury free! And we hope this month's newsletter inspires you to look at running pain differently and helps you experience even more injury free running!
If you find this information helpful and think it may be of interest to others, please be kind and share it!
---
Running Pain
---
Where does running pain come from? We can run for weeks, months, even years without pain. Then it hits us from out of the blue! We have to stop running for weeks or months and nurse our bodies back to health.
Where did this pain come from and why is it showing up now? Is it really just a physical weakness or could it be caused by something else?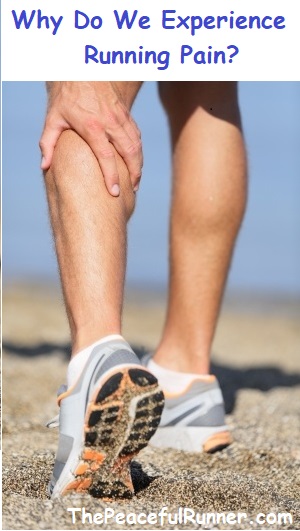 First of all, what is pain? Scientific American magazine published an article entitled, "Is Pain a Construct of the Mind?" They make a good case for questioning the source of pain based on the habits of Dennis Rogers, considered pound-for-pound the world's strongest man. 
Dennis is an average size man who can do extra-ordinary feats of strength, such as rolling up frying pans and preventing two fighter jets from taking off in different directions. He has an abnormally high number of muscle fibers but he also has an unusual way of dealing with pain--he has no fear of it. He doesn't care if it hurts and he rarely gets injured. In Dennis's mind, pain is something not to be concerned with. 
Click below to Read the Full Article...


Until next month, be happy, healthy and keep running!
With love and blessings,
Jackie ♥

Back to Top of Running Pain

---
Have you enjoyed this month's issue of our newsletter?  If you would like to have each new issue delivered directly to your Inbox, subscribe here.
You can also:  
Previous Issues of The Peaceful Runner Newsletter