Are You Prone to Running Injuries

December 2019--The Peaceful Runner Newsletter #110

Dear Friend,
We wish you a joyous holiday during this special time of year. We hope you take time to relax and enjoy time with family and friends!
If you are prone to running injuries, this month's newsletter has lots of helpful information on how to recover more quickly and to prevent future injuries!
If you find this information helpful and think it may be of interest to others, please be kind and share it!
---
Are You Prone to Running Injuries
---
Running injuries can be devastating to a runner and some runners have more than their share of injuries. A running injury can prevent us from running for months or more and it is difficult to know when it's safe to return to running. Many runners are very frustrated with a continuous cycle of re-occurring injuries. What can we do to prevent future injuries and to recover more quickly when we do have an injury?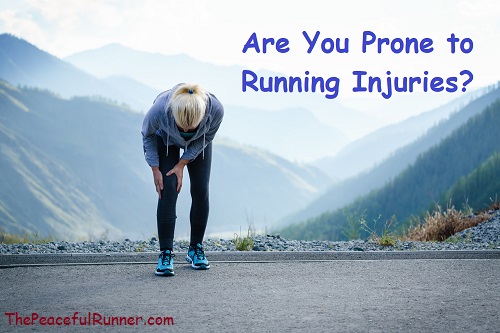 Click below to read about various strategies on how to deal with running pain and injuries, advice on the cause of injuries, how to speed recovery and information on the most common running injuries. You can also read about the experiences of other runners and share your own running experience with running injuries. 

Click below to Read the Full Article...


Until next month, be happy, healthy and keep running!
With love and blessings,
Jackie ♥

Back to Top of Are You Prone to Running Injuries

---
Have you enjoyed this month's issue of our newsletter?  If you would like to have each new issue delivered directly to your Inbox, subscribe here.
You can also:  
Previous Issues of The Peaceful Runner Newsletter