Peaceful Reiki in Beckenham
Reiki in Beckenham
Dear friends, due to the current complications of operating a therapy business from my home, I have decided to delay re-opening my in-person Reiki in Beckenham practice until further notice. However, many clients are enjoying the healing benefits of a Distant Reiki session, which is very convenient and cost effective. Find out How Distant Reiki Works and how you can book a risk-free appointment!

Enjoy a wonderful, healing session of Peaceful Reiki in Beckenham! The Reiki healing system originated in Japan. It is a simple, safe and natural method of healing that is very efficient and intelligent. Everyone can benefit from Reiki's healing energy. Its healing energy addresses imbalances on four levels: physical, emotional, mental, and spiritual — creating many beneficial effects, including relaxation and feelings of peace, security and well being. 


Reiki is a complementary therapy that aids the body's natural healing process. Reiki treats the whole person and its healing energy goes where it is needed most. 
It works with the "life force energy" that flows through us and causes us to be alive. Reiki balances and heals the energy in the body. 


Benefits of Reiki


---
Reiki has been effective in helping virtually every known illness
and it has been scientifically shown to decrease pain levels,
speed healing and relax the mind and body. 
---

Reiki's healing energy is always beneficial and can be used in conjunction with all other therapies. It does not interfere with any medications and has no side effects so everyone can safely experience Reiki healing including pregnant women and the elderly. Reiki can provide many benefits including:


Decrease pain levels and speed healing
Deep relaxation during and after treatment
Alleviate sleep disorders
Speed recovery after surgery
Help chronic conditions
Strengthen self-esteem and awareness
Relieve stress, anxiety and depression
Reduce side effects of radiation and chemotherapy
Promote natural healing with no adverse effects
Balance and heal energies in the body on the physical, emotional, mental and spiritual levels
Relax mind and body
Promote spiritual awareness and connection
Enhance overall well being
Strengthen the body's natural healing abilities
Help substance abuse recovery
"Being a lady of a certain age (and a smoker) I had been suffering with hot flushes, sleeplessness, coughing and generally feeling not myself. Jackie makes you feel really welcome and at ease. My first session and I was totally relaxed, I fell asleep. The next day I felt wonderful and couldn't wait to go back the following week. Since then I feel so much better in myself. I also have a bladder problem which I hadn't told Jackie about and last week she told me about it. I was astounded!
I have just returned home from seeing Jackie today, and with this session I sat in a chair instead of lying down. I didn't sleep as such, but I could feel myself slipping away, and subconsciously was worried about falling on the floor, but her body was like a magnet pulling me upright, the most bizarre but fabulous feeling!
I can't recommend Jackie enough, if you're feeling out of sorts give Jackie and her healing hands a visit, you won't regret it. My only regret is I didn't find Jackie sooner."
-- Sal C, Beckenham, UK

Treatments
During a Reiki healing treatment, the recipient lies on a Reiki table fully clothed. The practitioner will then place their hands lightly on the body (or slightly above) in a sequence of pre-determined hand placements depending on the needs of the client. Reiki will automatically flow to where it is needed most.
The healing energy is very relaxing, comforting and peaceful and during a treatment you may experience heat, tingles, twitching, a floating sensation, heaviness, sleepiness, peacefulness and/or deep relaxation. Experiences can differ from person to person and also from session to session but there is always beneficial effects. Each treatment is for 45 minutes.
"I was really tired before I had my Reiki session. I was actually going to cancel because I felt so tired, but I am glad I didn't! During the session I could feel heat from Jackie's hands. The treatment was very relaxing and enjoyable.
After the session, I had so much energy! I was able to get lots done before bedtime and then I slept all night which is unusual for me. Thanks Jackie for a great Reiki treatment!"
-- Joyce B. Beckenham, UK

Experience Peaceful Reiki in Beckenham!
Experience Reiki for yourself and enjoy all the benefits Reiki has to offer!
Book a Peaceful Reiki session with Jackie today. Each 45 minutes Reiki session cost £35. Or purchase a package and save: 2 sessions for £60 or 3 sessions for £85.
We are closed for in-person sessions until further notice.  However, we are still offering Reiki by Distance sessions. For more information:  Email me   Reiki in 
Or if you prefer, you can contact me here:  Contact Us
Reiki in Beckenham
Jackie's Qualifications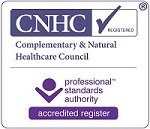 Jacqueline (Jackie) Linehan is registered with CNHC (The Complementary and Natural Healthcare Council) and has achieved certification as a Reiki Master, a Professional Reiki Practitioner and a ReikiScience Certified Practitioner. 

She has completed Reiki Level I, Level II, Level III (Master),  Professional Reiki Practitioner, ReikiScience Certification and Intuitive Reiki courses at the Reiki Academy London. She continues to enhance her Reiki skills at the Academy and she has a local Reiki practice in Beckenham, England.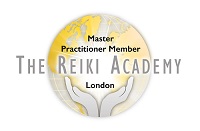 Have you had a Reiki Session with Jackie?
We would love to hear about your experience. Tell us how it felt during the session and about how it may have helped you physically or in any other aspect of your life.

It's easy to share - just give your experience a title to begin....
Read/Comment on Other Stories
Click below to see stories from others...

Heavenly Bliss!!!
Thank you so much Jackie for this amazing experience of Reiki. It was a real treat to finally allow myself permission to take some time out for 'me' …
Sunday session with Jackie
Jackie was amazing! Her healing hands had an effect on my first running injury straight away as I noticed when going to bed and running for my train the …
Back to top of Reiki in Beckenham

Read more about Reiki at: Reiki for Runners

If you like this page, please share it below.