The Real Cause of Running Injuries

November 2019--The Peaceful Runner Newsletter #109

Dear Friend,
We hope you are happy, healthy and running injury free! If you currently have a running injury, we hope this month's newsletter inspires you to look at the cause of running injuries differently and empowers you to prevent future injuries!
If you find this information helpful and think it may be of interest to others, please be kind and share it!
---
The Real Cause of Running Injuries
---
So you have another running injury. What is the cause this time--weak hip flexors, too much training, incorrect shoes, not enough stretching? Maybe we are looking in the completely wrong direction for the answer to this question.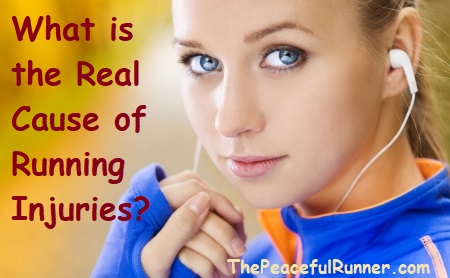 Perhaps we should be looking at how we have been feeling and thinking lately. Yes I know, that sounds a bit wishy-washy but hear me out and possibly this will make perfect sense to you. And, there is a quick exercise you can do to determine if this is true for you or not.

Click below to Read the Full Article...


Until next month, be happy, healthy and keep running!
With love and blessings,
Jackie ♥

Back to Top of The Real Cause of Running Injuries

---
Have you enjoyed this month's issue of our newsletter?  If you would like to have each new issue delivered directly to your Inbox, subscribe here.
You can also:  
Previous Issues of The Peaceful Runner Newsletter