The 10 Most Powerful Affirmations for Runners!
End Your Running Pain Now!!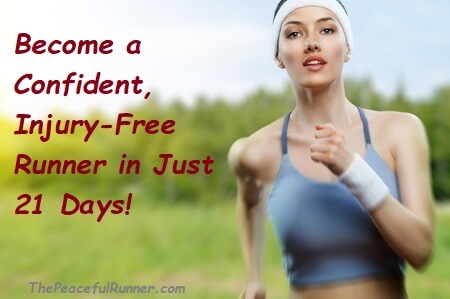 A Comprehensive Mind-Altering & 

Behavior Modification Audio Program 

For Runners
Who Never Want to Suffer 

With Another Injury!




---
Powerful Affirmations for runners
Are you sick of getting injured while running?

Do you often experience difficult runs?

Do you lack confidence in your running ability?




Do you lack motivation to run?

Are you tired of feeling bad about how your run?

Does fear of failure hold you back?

Do you sometimes hate running?

Are you worried about not recovering from an injury?

Are you tired of feeling bad about how you run?




---

Access Your Powerful Subconscious
Mind Using Theta Brainwave
Frequencies And Subliminal Technologies!


---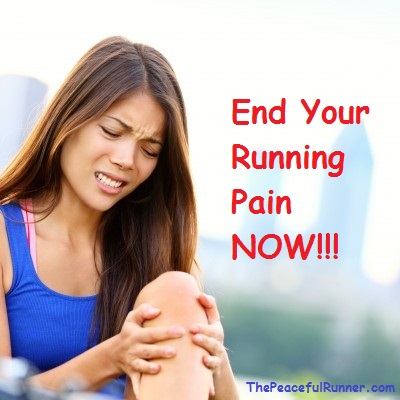 Become A Confident, Injury-Free Runner
In Just 15 Minutes a Day!


---
There was a time in my life when running became very difficult. It happened when I moved from Canada to Singapore and I left my wonderful running friends behind. Now I was running alone and it was very hot. I was struggling mentally and physically to finish my runs. Running was not supposed to be this difficult. I knew that I was putting myself at risk of an injury with each negative run I endured. I had to do something to make my runs more enjoyable and safer. I began using positive affirmations on every run and my runs have now all become positive, enjoyable and I never worry about getting injured. 
Affirmations do work. They helped keep me from spiraling downwards into that deep dark place that we sometimes find ourselves when the going gets tough. Positive affirmations gave me more confidence in my running abilities and they changed what I believed about myself and running. They also made me more aware of my thoughts so I could control them and become a better, stronger runner!
Because of this experience, I designed this program to include what I believe are the 10 Most Powerful Affirmations for Runners. These particular affirmations are designed to not only help you become a stronger, more confident runner, but to also help you become happier, healthier and stop the injury cycle. This program includes a comprehensive manual explaining how each affirmation works and recordings of all the affirmations in theta brainwave frequencies and subliminal audio. These formats are used to quickly and effectively access your powerful subconscious mind. 
 
---

WHAT IF YOU COULD CHANGE HOW YOU THINK
AND FEEL ABOUT RUNNING?


---
Would you do one little thing each day to:
Never again worry about getting injured?

Feel more confident in your abilities?

Become free from fear of failure?

Improve your running form naturally?




Greatly reduce your risk of injuries?

Experience easier and more enjoyable runs?

Become more motivated to pursue your goals?

Improve strength and endurance?




"You will never change your life
until you change something you do daily."

-- Mike Murdock

Using This Full Program:
You can easily accomplish your running goals
You can become the runner you always wanted to be
You can reveal your true potential
Reduce the risk of injuries
Run Faster and Further
Overcome fatigue
Remove limiting beliefs
Overcome performance anxiety
Become more positive, healthier and happier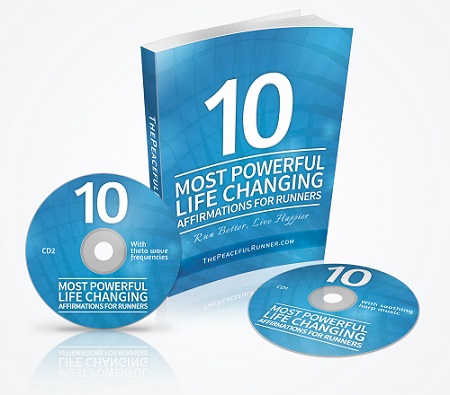 Get Started Today!

Download the "10 Most Powerful
Affirmations for Runners Program" Now!
We have designed this program to bring you a collection of the most powerful, effective and life changing affirmations.

Each affirmation has been carefully chosen because of its unique benefits.

We guarantee that you will notice a change or shift in your life and your enjoyment of running or we will issue you a full refund. No questions asked. 




What you get:
This program includes:
A comprehensive guide (over 5000 words) to ensure you get the best results for the 10 Most Powerful Life Changing Affirmations for Runners (PDF format)

All 10 powerful affirmations for runners recorded with soothing harp music (MP3 format)

Various recordings of all 10 powerful affirmations for runners with theta wave frequencies recorded with soothing harp music or garden sounds (MP3 format)
Various subliminal recordings of all 10 powerful affirmations for runners. These recordings also include the theta wave frequencies (MP3 format)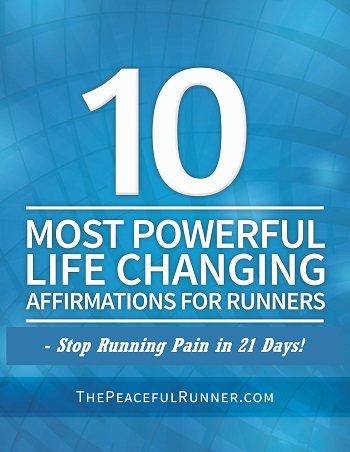 This comprehensive guide is packed with valuable insight and information on each affirmation and why they are so powerful. 

Each one has its own special benefits and we explain how each one can specifically help you improve your running and your life. 

This guide also includes full instructions on how to use this package and tips for best results to ensure you receive the full benefits this program has to offer.




Get Started Today!

Download the "10 Most Powerful
Affirmations for Runners Program" Now!
---
Audio recordings of the 10 Most Powerful
Life Changing Affirmations for Runners

---
You will receive an audio recording of all 10 affirmations that you can listen to anytime and anywhere, i.e. driving, running, working, relaxing.

You will also receive various theta wave frequencies recordings of all 10 affirmations that include garden sounds and soothing harp music. These should not be listened to while driving or operating equipment as it may induce sleep.
Theta wave frequencies are heard at the brain state of REM dream state. Listening to suggestions using these frequencies is an extremely effective method of changing your subconscious thoughts. 
By listening to a recording of theta brain wave frequencies while conscious, we can access and influence our powerful subconscious state that would otherwise be inaccessible to us while awake. In this state, we are capable of deep and profound learning, healing and growth as it is in this state that our minds can connect to our spiritual source and manifest changes in our lives.
You will also receive various subliminal recordings of all 10 most powerful and life changing affirmations for runners. In these recordings you will not be able to hear the affirmations as they are mixed down with the music but they will be processed and stored directly by your subconscious mind where it is most beneficial. These subliminal recordings also include theta wave frequencies for optimal effectiveness.
     
---
Positive Affirmations Work!
---



Positive affirmations work because they activate the power of the subconscious mind.

With repetition of the positive affirmation, the statement is accepted by the mind as true. If you mind believes something to be true, you will be able to achieve it.

Listening to a recorded version of positive affirmations can be very effective because it is effortless. You can listen to a recording while doing other activities. You can listen to an affirmation recording anytime that is convenient for you: while you are driving, doing chores, during running, before going to bed, while relaxing, etc.

With this program you also have the added advantage of theta wave frequencies and subliminal affirmations which work directly with your subconscious mind where they are most effective.




"When we shift from negatively complaining to positively affirming, conditions change. Then complaining is no longer the operative law in our life--freedom is."
-- Michael Bernard Beckwith

Listening to affirmations while you are relaxing or before falling asleep has an added advantage. Being in a relaxed state, your subconscious mind is in a more receptive state to receive these positive messages and absorb them on a deeper level.

Listening to a theta wave frequencies recording has another advantage. It allows us to access and influence our powerful subconscious state that would otherwise be inaccessible to us while awake.

Powerful affirmations for runners help you create a strong self-image and overcome fears and weaknesses. They are energizing and motivational. You can discover your true potential as you achieve your running goals!

These powerful affirmations for runners will help form a positive image in your subconscious mind. As you begin to believe in the affirmations, they will attract and create better circumstances for a healthier and happier you!




---
Download Your Program Today and Start Enjoying All These Benefits:
---
Free from fear of failure

Enhanced self-confidence

More relaxed while running

Less injuries

Overcome limiting beliefs

Enjoy running more

Overcome fear of getting injured

Believe in the strength of your body

Running softer with less impact

More content, happier and healthier

Promote healing and recovery

Prevent injuries and illnesses

Develop fearless inner strength

Develop and strengthen self-love




---

Only $17 USD — Order Now!

And start your journey to becoming a better, happier and healthier runner today! 

Instant download!
100% Money Back Guarantee!

If you are not completely satisfied with your purchase, we will refund your money immediately!
Note: Payments are processed by PayPal and you can choose to pay using PayPal, credit card or debit card.  
---
You may also be interested in our Guided Running Meditation: Beauty and Body Awareness


If you have already purchased this product, we would love to hear your comments. Please Contact Us or add your comments below.


Other Peaceful Runner Products
Back to top of Powerful Affirmations for Runners