Do You Suffer from IT Band Syndrome (ITBS)?




September 2017--

The Peaceful Runner Newsletter #84

---
IT Band Syndrome (ITBS)
---
Dear Friend,  
We hope you enjoy this month's newsletter -- Do you Suffer from IT Band Syndrome? If you have had this injury, you know how frustrating it can be. Here's what to do to prevent and recover from this painful injury.
If you find this information helpful, please be kind and share it with your running friends!


---
Iliotibial Band Syndrome
---
The IT band or iliotibial band is a thick band of tissue that stretches from our pelvis to our lower knee. Its purpose is to stabilize movements of the knee. If this band becomes too tight or too short, it rubs too tightly over the leg and causes the knee joint to move out of alignment.
When you have this condition, you will experience pain on the outside of the knee. It will start out as a small twinge, but will progress and become more painful if you don't correct the problem. The pain is usually sporadic—appearing on some runs and not on others.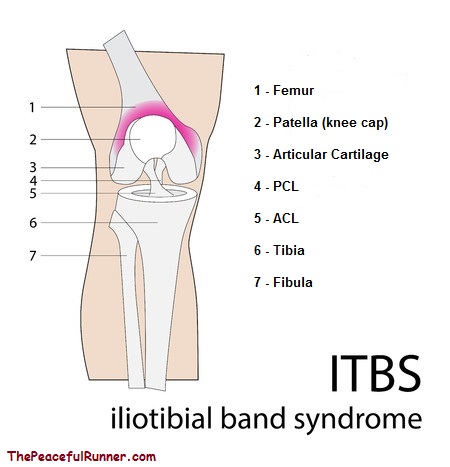 It is often not felt at the beginning of a run but begins to ache as you get further into the run. It can also get worse when running down hills. The pain usually goes away when you stop running.
Continue reading to learn more about this painful injury and how to recover from it!




Until next month, keep running, smiling and be happy, healthy and peaceful!
With love and peace,
Jackie


Back to Top


---
Have you enjoyed this month's issue of our newsletter?  If you would like to have each new issue delivered directly to your Inbox, subscribe here.
You can also:  
Previous Issues of The Peaceful Runner Newsletter
FTC Disclosure: As an Amazon Associate, I earn from qualifying  purchases. Learn more.


Don't see the comments box below? Log in to your Facebook account, give FB cookie consent if requested, then return to this page and refresh it.

If you like this page, please share it below or add your comments.