How To Stay Motivated for Running



February 2019--

The Peaceful Runner Newsletter #100

Dear Friend, radically transform running
We hope you are healthy and running injury free! And we hope this month's newsletter helps you achieve your goals and "Stay Motivated for Running!" 
If you find this information helpful and think it may also help others become motivated runners, please be kind and share it!


---
How to Stay Motivated for Running!
---
Wanting to stay motivated for running has frustrated many runners when they find themselves in a rut and struggle to get going again. What is running motivation and how can we find it when we feel the least motivation?
According to Wikipedia, "Motivation is the driving force by which humans achieve their goals." A motivated runner knows no obstacles. Motivation is a powerful driving force that cannot be deterred or side-tracked.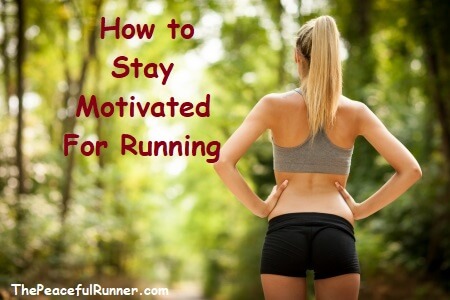 We all have desires and ambitions, but without motivation, they will probably not be fulfilled. We need physical energy to run and train, but our emotional energy is what keeps us motivated to achieve our goals. So how can we increase our emotional energy and learn how to stay motivated for running and training?




Until next month, be happy, healthy and keep running!
With love and blessings,
Jackie ♥

Back to Top of How To Stay Motivated for Running


---
Have you enjoyed this month's issue of our newsletter?  If you would like to have each new issue delivered directly to your Inbox, subscribe here.
You can also:  
Previous Issues of The Peaceful Runner Newsletter
Our Running Form Template Can Help You Run More Efficiently!
Instant download!
FTC Disclosure: As an Amazon Associate, I earn from qualifying  purchases.
Learn more.