Give Yourself the Gift of
Runners High



December 2018--

The Peaceful Runner Newsletter #99

Dear Friend, radically transform running
Happy Holidays! We hope the season brings you much joy and happiness and we hope you find time to do something for yourself and -- Give Yourself the Gift of Runners High! 
If you find this information helpful and think it may also help others experience the joy of running more often, please be kind and share it!


---
Give Yourself the Gift of
Runners High
---

Have you experienced runners high? If you have, you know how great it feels. When we experience runners high or "being in the flow," there seems to be a highly coordinated flow between mind and body and running feels effortless. Your body feels like it is moving to a rhythm of its own. There is a feeling of euphoria and total bliss as the mind and body are totally in sync.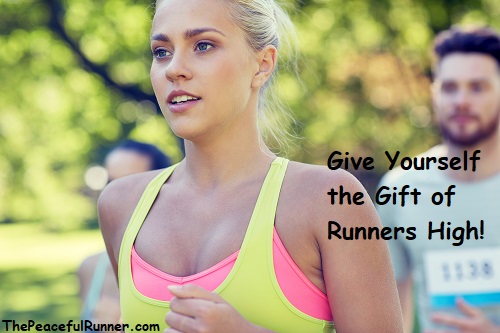 In this flow state, time and miles pass by easily. And because it feels effortless, injuries are not a concern. After running we feel rejuvenated rather than tired, sore and exhausted. Many runners have experienced this state from time to time, but most cannot tell you how or why it happened. The following techniques can help you get in the flow more often....




Until next month, be happy, healthy and keep running!
With love and blessings,
Jackie ♥

Back to Top of Gift of Runners High


---
Have you enjoyed this month's issue of our newsletter?  If you would like to have each new issue delivered directly to your Inbox, subscribe here.
You can also:  
Previous Issues of The Peaceful Runner Newsletter