Use Body Awareness
and Run Injury Free!


August 2020--

The Peaceful Runner Newsletter #118

Dear Friend,
This month we have another very effective technique to help you run injury free.  Learn body awareness techniques and discover how to harness the power of the mind and body connection for a healthier, injury free body!
If you find this information helpful and think it may be of interest to others, please be kind and share it!


---
Body awareness connects you with your innermost self allowing your body to identify and correct problems. Using the mind and body connection, you will discover how to improve movements and remove limitations in mobility. With enhanced awareness, you can learn to let the body heal itself, keep it healthy and run injury free.
We have much more control over the health of our bodies than we originally believed. We just need to learn how to harness the power of the mind and body connection.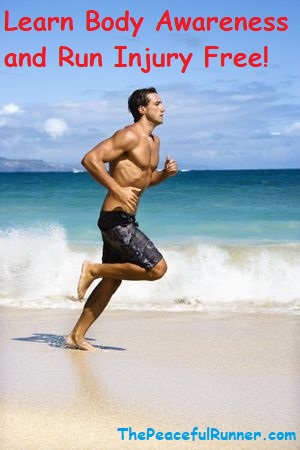 When we experience pain such as a stressed muscle during a run, we often resist the sensation and turn our attention away from the area. We try to ignore the signals that our body is sending to us. If we create resistance, the condition usually gets worse and develops into an injury. 

Click below to Read the Full Article and learn how to utilize your body awareness to easily prevent injuries...



Until next month, be happy, stay well and keep positive!
With love and blessings,
Jackie ♥

Back to Top of Learn Body Awareness


---
If you have enjoyed this newsletter and would like to have it delivered to your Inbox monthly, you can subscribe here.
You can also:  
Like Us on Facebook

Follow Us on Twitter
Or share this page and/or add your comments below: