Do You Have a Running Injury?
A running injury can be devastating to a runner. It keep us from running for months or more and it is difficult to know when it's safe to return to running.
Have you experienced a running injury? Tell us about your injury. How long have you had the injury and how has it affected you?  Maybe someone else has had a similar experience and can provide some helpful advice or maybe you have learned something valuable from your experience that can help others. 
As runners, we know that a running injury can affect us in many ways -- not just our running fitness.  Let's help each other run injury free and help prevent running injuries. Please share your story here.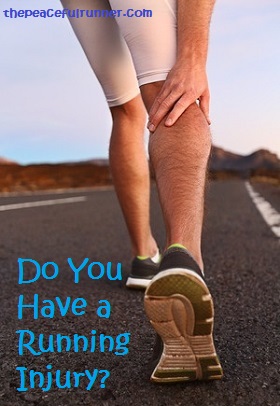 Tell us about your running injury
We would love to hear your experience. Tell us what injury you have and how it has affected you. Share your story with other runners. You may receive some great advice and encouragement. It's easy to share - just enter the title of your story to begin....
Read/Comment on Other Runners Injuries
Click below to see stories from other runners...

Related articles:
Back to top of Do You Have a Running Injury?
Return to Running Injury Free
If you like this page, please share it below or add your comments.